EAA at the Hobby Exhibition at the Coca Cola Dome
By Willie Bodenstein
In 2012 Chapter 322 of the EAA (Experimental Aircraft Association) was invited to partake in HobbyX in what is one of the premier exhibitions of the year attracting thousands of visitors. Scores stopped at the EAA stand manned from the Friday to Sunday by volunteers and as a public relations exercise it was a huge success.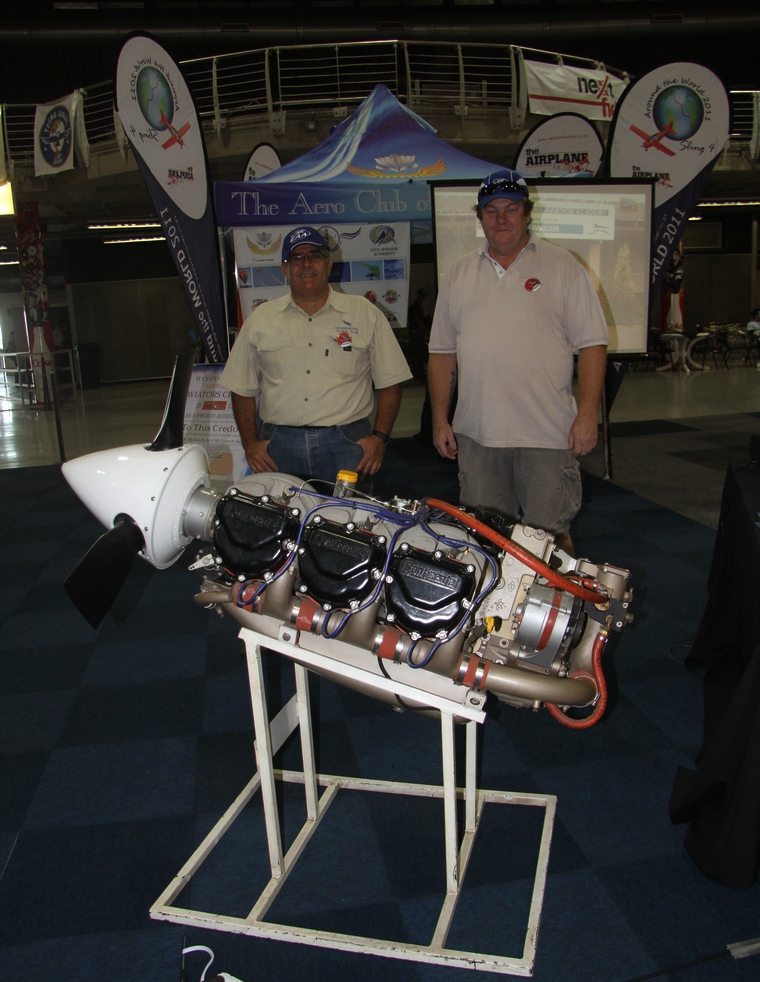 This year the Chapter again had a stand at the exhibition. Displayed on the stand was amongst others a Continental and Rotax engine as well as the partially completed fuselage of a Sling. I visited mid-morning on Friday and the aisles were filled with visitors and so was the EAA stand.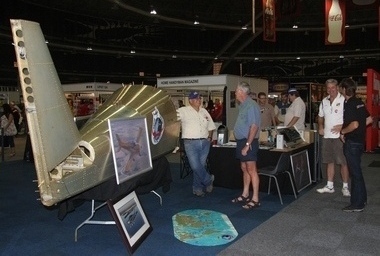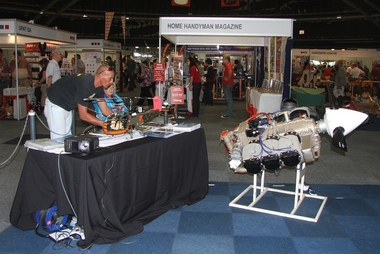 It is initiatives like this that expose and inform the general public to aviation and the role that the EAA plays. Thanks must surely go to those members that in typical EAA fashion gave their time freely. Without them the EAA in South Africa will not exists.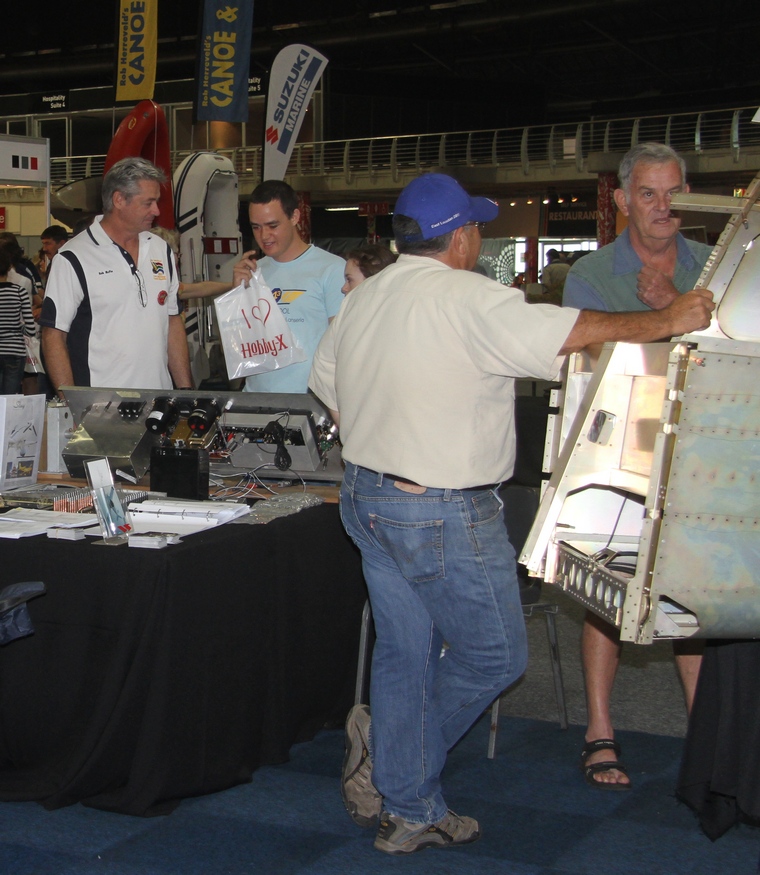 The EAA however where not the only aviation related exhibitor, Karl Zaayman of the Aviaton Shop had its huge range of models, books and other related aviation paraphernalia on show and his stall was packed with eager visitors. The Aviation shop can be found at most Airshows and some fly inns and is well worth a visit.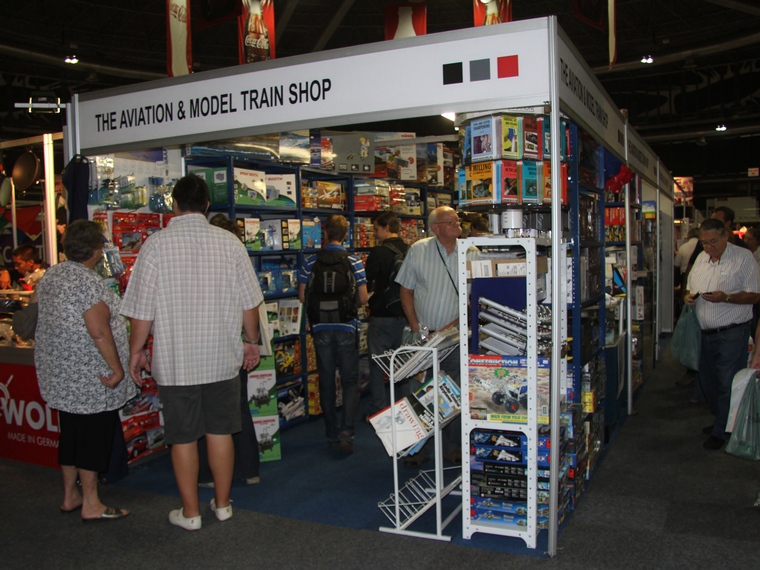 Be sure to make a note in your dairy and support the EAA at next year's HobbyX.
Acknowledgement : http://www.pilotspost.com/arn0000242